Race week focus: my health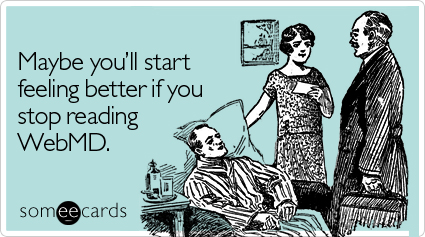 I'm entering Cleveland Half Marathon race week with a huge question – will I be healthy enough to even run it?
This isn't about seeking out cheerleader responses or wanting advice – it's a legitimate question that I need to deal with as the week goes along.
From the second half of last week through today, I've had various moments of not feeling well, feeling good, feeling blah, and feeling sleepy. I've had a minor cough, some sinus pressure, moments of needing a nap ASAP, and times of feeling nothing bad at all.
It's more allergy-like than anything else – high pollen set in last week and then over the past couple of days a strong storm system has messed with my head with pressure changes.
The best news, so far, is that I haven't had a fever. I haven't lost all energy either – I still had a good long run Saturday that gave me some confidence heading into this weekend.
These next couple of days, though, are crucial. I need rest, but I also need to know that I can run without problems.
I'm no stranger to race week problems – I had issues the day before and of at Baltimore in which I seriously considered a DNS, and I had similar symptoms the week before Shamrock a couple of months ago. I also know, though, that I'm not going to risk my long-term health for a race.
Just like a weather forecast will change, I'd say right now my chances of running and running a solid race on Sunday is 95 percent. It's that 5 percent chance of it not happening at all that weighs on me the most.